Life Lessons from Coron
By Ruben C. Alvarez JR., Contributing Writer, Life N Style Central
(This article is based from the personal experience of the author. It was originally published at http://thesaltedlife.wordpress.com)
Photo Credits: Ruben Jay Alvarez, Yukiba, Flickr
Coron Palawan is probably one of the best places in the Philippines, located in the province of Palawan, Coron is comprised of about 50 islets and islands. Coron, Palawan is truly blessed with amazing gifts of nature from hills, mountains, beaches, lakes, hot springs, coral reefs, and others.
Every time I travel a foreign land, I am trying to resonate with what could be the impact of this activity for me not just for the sake of relaxation but also education. I am trying to learn the lifestyles of the locals – their culture, heritage, and norms. As a tourist, visiting an unfamiliar place such as Coron, I have to show all respect I have for the place. I don't demand anything they can't offer such as fancy coffee shops, shopping malls, party hubs, and anything you can see in an urbanized community.
During my 4-days stay, and during my tranquil moment, I am digging the deepest of my inner self and trying to pull out the raging reflections that are building up inside me. They need to be acknowledged.
Being still is different from doing nothing – When someone asked you to be still, it doesn't mean that you don't have to do anything. When I stay in Coron, most of the time I am just still in front of the sea, sitting and thinking random things. I am asking myself the basics – what if's, why's, how's, etcetera, etcetera. When you're doing nothing, it means that you are not really doing anything.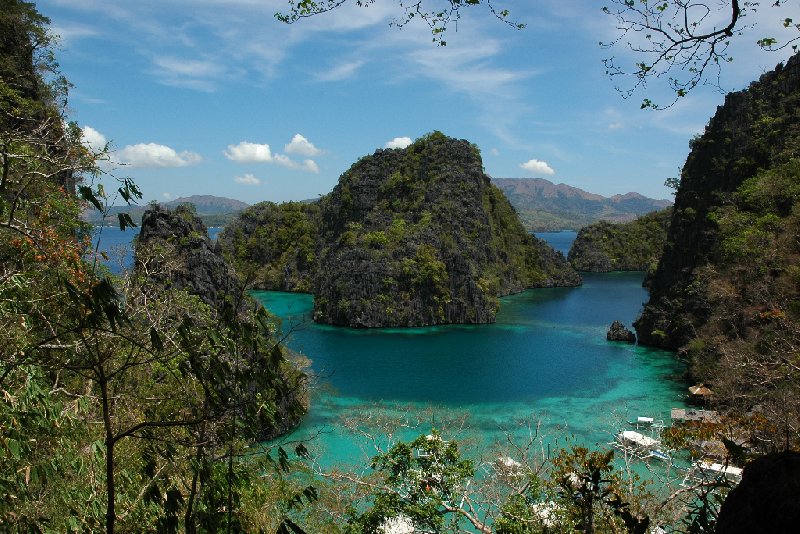 Being still has several benefits. This helps you sharpen your ability to learn. When you are still, you are opening your heart to welcome different energy that you may be able to utilize to be more productive. This is also essential when you are in the midst of chaos, meditating and trying to sort out everything that confuses you using your cognitive ability. Just pause for a moment and listen to your heart beat and let that internal rhythm align its music to the infinite tune of the universe.
There was a time in my life wherein I was in the middle of deep anxiety. I can't find the physical ways to escape and all I can think of is I am losing the battle against my self-enemy. I have been struggling with worries and doubts and overwhelming questions that no one can answer. I don't know what to do until I was reminded of a biblical story about Jesus calming the raging storm (Mark 4:35-41). I believe that when Jesus said, "Peace! Be still!" He is not only referring to the sea but also to His disciples who are dying because of worry and fear. Being still is also about having faith, being courageous, and being strong. This is a state of finding the right concentration and directing your focus to the right source of energy. Close your eyes, inhale, exhale, and listen to the rhythm of your heart while being still.
Beauty is everywhere – During my childhood days, it seems so hard for me to find beauty in a plain paper or colorless photo or blank wall. Then during my puberty stage I heard Confucius said, "Everything has beauty but not everyone sees it." Is it true? An ethical issue was raised long time before, should beauty be based on appearances? Most of us, the Millenials, or the people who belong to Generation Y see beauty as physical. A city is beautiful if it has tall buildings, wide parks, and fancy cars roving the streets. While this observation has its own truth, the deeper meaning of beauty is according to many is in the eye of the beholder, which means that it is how the observer sees beauty in a certain view.
Coron City humbly lives in the coexistence of human and nature. There are no fancy buildings or colorful parks or anything that can be called "very modern". People wear simple fashion and establishments are boasting nothing but their local goods. And it's beautiful. The white sands shine like diamond under the heat of morning sun. The trees are like ballerinas dancing in the wind. The bald mountaintops boast its mystery why trees are not growing. Everything is beautiful. The simplicity of the community makes it more beautiful – the genuine smile and the welcoming aura of the locals exhilarates my senses to connect with them. Where is the beauty? The beauty lies in my perspective. I see beauty in everything because I choose to look at it. Even during troubled times, beauty is there, goodness is there – they exist. After all, God created this world and everything in it and therefore it must be good and should be received in thanksgiving (1 Timothy 4:4)
Simplicity is honesty – Honesty is the best policy for simplicity. Agree? An honest lifestyle can create long-term benefits for us. It attracts honest and decent environment. It boosts confidence and lessens stress. The simple life in Coron is a true manifestation of honesty. What you see is what you get. The people will not overwhelm you with promises just to promote their local tourism; you have to experience it yourself and see the beyond. They will introduce you to the city the most honest and upfront way. They don't focus in beautifying the "already-existing" beauty in their midst. They utilize their freedom in creating better interaction and relationship with other humans, and nature. They live their lives honestly as they want, instead of living to the standard of the set by the contemporary age. Since people are mostly utilizing their maximized freedom, they are susceptible to being more loving, caring, and giving humans. They tend to live an honest lifestyle by just being true to themselves and their desires.
Isn't it beautiful to think that these ideas exist in an unimaginable occasions? Learn to be still, see the beauty everywhere, and be simple with honesty. Have a good day!