ESTHER: The World's First Beauty Queen
ESTHER: The World's First Beauty Queen
Article by: Raymund Thom Golez | Managing Editor
(This article is written for Life N Style Central and it is intended only for this website. It is the Author's wish that if the article is to be posted in other pageant sites, proper accreditation should be made to the author and to Life N Style Central. Photos credit to the owners.)
"The beautiful things of the earth become more dear as they elude pursuit."
"Beauty is power; a smile is its sword."
Such is the essence of beauty, it emerges enormous possibilities if used in an affirmative way. That's probably what the world's first beauty queen did during her glorious years as one true queen. It was the unique courage and boldness of Esther that made her the star of the beautiful story that could be found in the Old Testament of the Holy Bible. Since all of us are going through hard times in each passing days and there isn't a person who is not struggling, a little insight into the characteristics of Esther might be a great help to us in our times of tribulation. But who is Esther?
It has been a long conjecture as to why the issue of "World Peace" is being attached to "beauty queens". As many believes that a beauty queen serves as role model and Ambassador of Goodwill to people within her sphere of influence, many would agree that this entails great responsibility, intelligence, strength and wisdom in order for that lovely lady to fulfill her duties and responsibilities that goes with her crown. And that's what this author would like to figure out.
What every beauty queen really wants is world peace, but isn't it just a dream for the dazzling lass? Well, for Esther, it's a life pursuit.
JOURNEY TO THE CROWN
If we will study her life story found from the Holy Scripture, Esther lived in ancient Persia about 100 years after the Babylonian captivity. When her parents died, the orphaned child was adopted and raised by her older cousin Mordecai.
One day the king of the Persian Empire, Xerxes I, threw a lavish party. On the final day of the festivities, he called for his queen, Vashti, eager to flaunt her beauty to his guests. But the queen refused to appear before Xerxes. Filled with anger, he deposed Queen Vashti, forever removing her from his presence.
To find his new queen, Xerxes hosted a royal beauty pageant and Esther was chosen for the crown and the throne. Her cousin Mordecai became a minor official in the Persian government of Susa.
"Let a search be made for beautiful young virgins for the king. Let the king appoint commissioners in every province of his realm to bring all these beautiful young women into the harem at the citadel of Susa. Let them be placed under the care of Hegai, the king's eunuch, who is in charge of the women; and let beauty treatments be given to them. Then let the young woman who pleases the king be queen instead of Vashti." (Esther 2:2-4)
"And Esther won the favor of everyone who saw her. She was taken to King Xerxes in the royal residence. The king was attracted to Esther more than to any of the other women, and she won his favor and approval more than any of the other virgins. So he set a royal crown on her head and made her queen instead of Vashti. And the king gave a great banquet, Esther's banquet, for all his nobles and officials. He proclaimed a holiday throughout the provinces and distributed gifts with royal liberality." (Esther 2:17-18)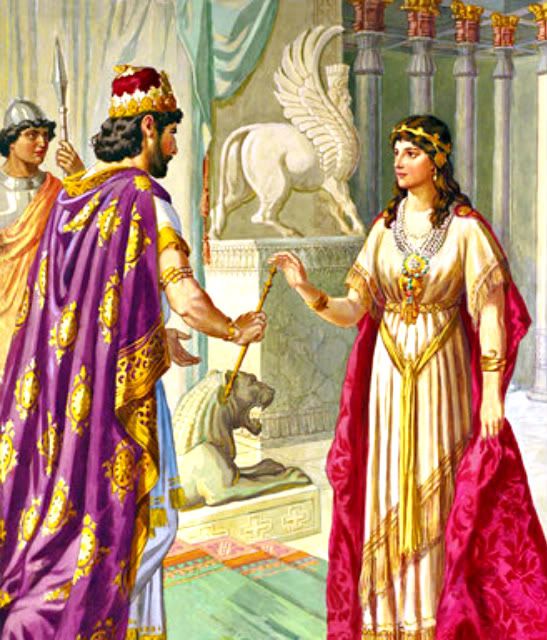 ESTHER'S BEAUTY WITH A PURPOSE
Esther was a Jew from the tribe of Benjamin who grew up as an exile in Persia. Esther was her Persian name. Her Jewish name was Hadassah. The name Esther means 'star' and is a derivation of the root name of the goddess Ishtar. Hadassah, which means 'Myrtle', is a branch that signifies peace and thanksgiving. Two things Esther did bring to her people.
Soon after, Mordecai uncovered a plot to assassinate the king. He told Esther about the conspiracy, and she reported it to Xerxes, giving credit to Mordecai. The plot was thwarted and Mordecai's act of kindness was preserved in the chronicles of the king.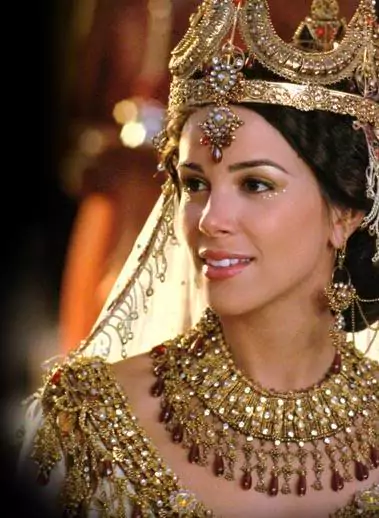 Esther urged all of the Jews to fast and pray for deliverance. Then risking her own life, brave young Esther approached the king with a plan of her own.
She invited Xerxes and Haman to a banquet where eventually she revealed her Jewish heritage to the king, as well as Haman's diabolical plot to have her and her people killed. In a rage, the king ordered Haman to be hung on the gallows–the very same gallows Haman had built for Mordecai.
NOT JUST A BEAUTY QUEEN BUT A TRUE QUEEN
One thing that I really admire about Esther is her incredible silence – an outstanding virtue that made Esther queen. She boldly and courageously kept her secret while under terrific pressure from a king and an entire nation. Esther did not dare reveal anything, for she knew that her silence was necessary for the salvation of the Jewish people. She knew that there would come a time when she would have to tell, and that there was a divine purpose in store for her.
Esther had perfect self-control. Building a successful life requires self-control and knowing how and when to speak. The ability to be queen over herself is what made her queen over the world.
Hoping that all beauty queens in our generation will have the same character and personality that the first-ever beauty queen had. Because a mode of conduct, a standard of courage, discipline, fortitude and integrity can do a great deal to make a woman beautiful.
THE MODERN-DAY ESTHERs
Nelia Sancho: The beauty queen turned activist is the second Philippine representative to win the Queen of the Pacific crown in 1971 at the Moomba, Australia's largest festival. In 1969, she was first runner-up to Gloria Diaz & Margaret Rose Montinola at the Binibining Pilipinas Pageant.
After Nelia's stint as the Queen of the Pacific was over, she realized that it was not a life meant for her. She was grateful for the experience, the chance to travel to different countries and be exposed to various cultures. But she found no meaning to being a beauty queen and a fashion model especially when she started to be influenced by the nationalism engulfing the student population during those years of protests against the United States' involvement in the Vietnam War.
In fact, Nelia ended up as a high profile and very credible leader of demonstrations against "capitalist beauty pageants" being held in Manila at that time for "commercializing the women's body".
Venus Raj: The major major beauty queen who became an inspiration to the Filipino people by fighting for her rights and her dreams. Many have seen the pitiful Venus crying on television when she was dethroned as Bb. Pilipinas Universe 2010. Our perception of beauty queens is that they're perfect, poised and like goddesses — but Venus showed that they're also human.
In the end, Venus proved that her journey and victory in the Miss Universe is truly worth fighting for.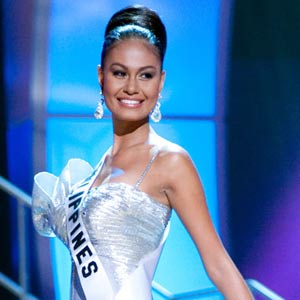 Doron Matalon: The Israeli beauty queen who is a firm believer that good things can come from bad experiences. As a soldier in December 2011, she was sexually harassed by an ultra-Orthodox man on a Jerusalem bus.
After representing Israel in the 2014 Miss Universe pageant in Doral, Miami, Florida, Matalon has embarked on a modeling career. In line with that, she addressed two issues that are most important to her: the status of women and Israel's image in the world. She believes that Israel has gotten a bum rap, and wants to contribute to an improvement in the nation's public relations efforts.
Indeed, being a beauty queen entails great responsibility, not only to herself but for her community. Think like Oprah Winfrey when she said this, "Think like a queen. A queen is not afraid to fail. Failure is another steppingstone to greatness".
And I shall agree with our dear Miss Universe 2011 3rd Runner Up Shamcey Supsup, "Beauty is not definite, we define it".